Entertainment
If you would like to book one of our services or you have some question about it please contact us through the online form.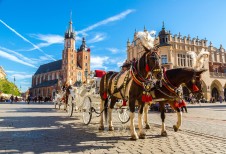 Krakow sightseeing
We can organise a guide in your language – walking or by an electric car. You can choose between the Old Town, Kazimierz or the Former Ghetto.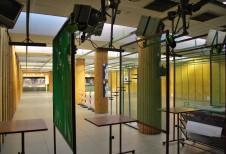 It is located 30 minutes away from Krakow. You can experience unforgetable moments by shooting the real guns and fifles. You do not need any licence, your ID is enough. Package start from 39€/ 158 PLN/person inlude 30 bullets and private transportation from Krakow City, ask for more details
Read more
2 hour long cruise along Dunajec on a wooden raft, beautiful sights  in Pieniny mountains. After the raft you can visit a beautiful place – Szczawnica – and have a lunch in a cozy, local restaurant. Only 2 hours away from Krakow.
Read more
Limusines
What about a ride around the city in a limo? Luxury limusine will take you wherever you wish and the door to it will be opened by a  chauffer wearing white gloves. You can see Krakow, go for a lunch or a romantic dinner.
Karting in Krakow
You do not need to own a drivers licence to feel the adrenaline, you can get in a kart and race your friends. We can organize a lunch or a barbeque.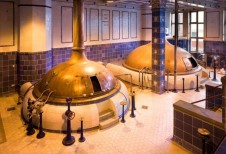 Museum of Tyskie Beer
2,5 hours of a visit in a 19th century building, that is a  place of Tyskie brewery. You will see the production lines, see a 3D movie and taste the beer known all over the world. The museum is located only 1 hour away from Krakow.
Sleigh ride in Zakopane
Magical ride through the mountain landscape in a sleigh pulled by horses, unforgetable experience and an amazing adventure.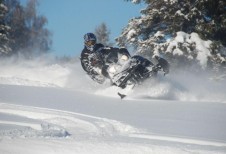 Snowmobiles Zakopane
We will take you to Zakopane, where an experienced instructor will teach you the rules of using the snowmobile and will help you during your ride. When you finish, we can stop at some local restaurant for a dinner.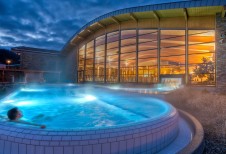 Zakopane and the Thermal Pools
If you want to relax and swim in the thermal waters we found a perfect place for you. At the feet of Tatra Mountains you can find the thermal pools offering relax and comfort. You can connect this tour with Zakopane sightseeing.
Inwałd – Miniatures Park
this amazing place has all the best know building from the whole world in one place in a scale of 1:25. Outstanding adventure for children and adults. Inwald is located around 1,20 h from Krakow.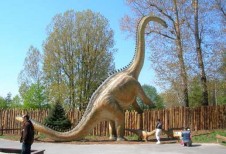 Jurassic Park Zator
The biggest Mobile Dinosaur Park in Poland. Zatorland has over 100 moving figures of dinosaurs, but also a  greek mythology theme park and insect park.